Looking For Lawn Care in Basking Ridge?
Family Owned and Operated
Lawn Care in Basking Ridge
Welcome to our locally-owned and operated lawn care services in Long Hill, NJ! With over [years_in_business] of expertise, we take pride in providing our community with family-friendly treatments and superb customer service. Our team understands the unique challenges that Long Hill's climate presents for maintaining a beautiful lawn. Allow us to introduce you to our specialized services that will keep your outdoor space thriving year-round.
Our services include:
Lawn Care: Our comprehensive lawn care program covers all aspects of maintaining a lush and healthy lawn. From regular mowing to edging and trimming, we'll keep your grass looking pristine. Our team will also provide professional advice on proper watering techniques and help you optimize your lawn care routine.
Lawn Fertilization: The key to a vibrant and resilient lawn lies in proper nourishment. Our lawn fertilization services utilize high-quality, organic fertilizers tailored to Long Hill's specific soil conditions. Expect lush, green grass that will be the envy of the neighborhood.
Weed Control: Pesky weeds can quickly overtake your lawn, detracting from its beauty. Our weed control treatments target a wide range of weeds and prevent them from spreading. Say goodbye to dandelions, crabgrass, and other unsightly invaders.
Aeration and Seeding: Over time, your soil can become compacted, hindering water and nutrient absorption. Our aeration and seeding services alleviate soil compaction and promote healthier root growth. This process helps revitalize your lawn, encouraging new grass growth and filling in thin or bare spots.
Lawn Disease Control: Long Hill's climate can also create favorable conditions for lawn diseases. Our experienced professionals are well-versed in identifying and treating common lawn diseases, such as brown patch and dollar spot. Trust us to keep your lawn disease-free and looking its best.
When it comes to your outdoor space, don't settle for anything less than the best. Our team is dedicated to providing you with top-notch lawn care services that will exceed your expectations. Fill out the form today, and within 24 hours, we'll email you a personalized quote. Start your journey to a gorgeous lawn with us!
Image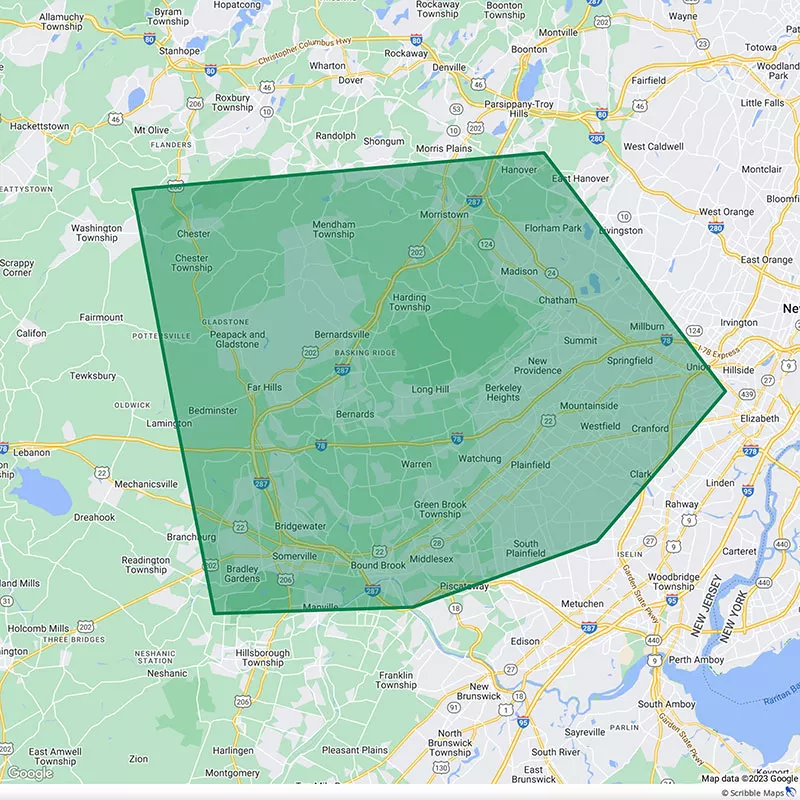 Lawn Aeration in Basking Ridge
Transform your dull and lifeless lawn into a vibrant and green oasis with our lawn aeration and seeding service in Berkeley Heights. By combining the power of removing excess thatch and implementing liquid or core aeration, we can give your lawn the boost it needs to thrive.
But what exactly can our lawn aeration service do for you? Let's take a closer look at the features:
Promotes Healthier Turf: Aeration allows for greater rooting and stronger root systems, resulting in healthier and more resilient turf. This means your lawn will be better equipped to withstand drought and disease.
Removing Excess Thatch: Thatch build-up can suffocate your grass by preventing air, water, and nutrients from reaching the soil. Our aeration service helps break down thatch, allowing for deeper nutrient release and improved overall lawn health.
Liquid or Core Aeration: Depending on your lawn's specific needs, we offer both liquid and core aeration methods. Liquid aeration provides quick results, while core aeration effectively relieves compacted soil and allows for better water absorption.
Quick Results: With our lawn aeration service, you'll start seeing noticeable improvements in your lawn's appearance and health in no time. Say goodbye to thinning and wilting grass blades.
Long-lasting Treatments: Our aeration and overseeding techniques ensure thick and even grass growth, filling in any thin or worn areas. This means your lawn will not only look great now but will continue to flourish for the long term.
If you're experiencing any of the following signs, it's time to consider our lawn aeration service:
Cracking or heaving soil
Puddles every time it rains
Spongy turf that dries out quickly
A visible layer of thatch on top of the soil
Constant disease and fungus pressure
Don't worry if you're unsure whether your lawn needs aeration or not. We offer free inspections to help diagnose any problems your lawn may be facing. Simply give us a call, and we'll schedule a free evaluation.
When it comes to your lawn, don't settle for average. Choose our professional lawn aeration and seeding service in Berkeley Heights to unlock the full potential of your outdoor space. Experience the difference and enjoy a lush, green lawn that will be the envy of the neighborhood.