Give Your Millington Lawn The Royal Treatment!
Family Owned and Operated
Lawn Care in Millington
For over 41, our locally-owned and operated lawn care services have been helping families in Millington, NJ create stunning outdoor spaces. We understand the toll our climate takes on lawns, but fear not, we have the expertise to combat it.
Our lawn care services include:
Lawn care: We offer comprehensive lawn care services to keep your lawn looking lush and vibrant.
Lawn Fertilization: Our family-friendly treatments nourish your lawn, giving it the nutrients it needs to thrive.
Weed Control: Say goodbye to pesky weeds with our effective weed control solutions.
Aeration and Seeding: Revitalize your lawn by improving soil compaction and promoting healthy growth.
Lawn Disease Control: Trust our experienced professionals to diagnose and treat any lawn diseases.
With our superb customer service, we stand behind every job we do. We offer free service calls and consultations to ensure your lawn remains beautiful all season long. Experience the difference of our locally-owned and operated lawn service today.
Image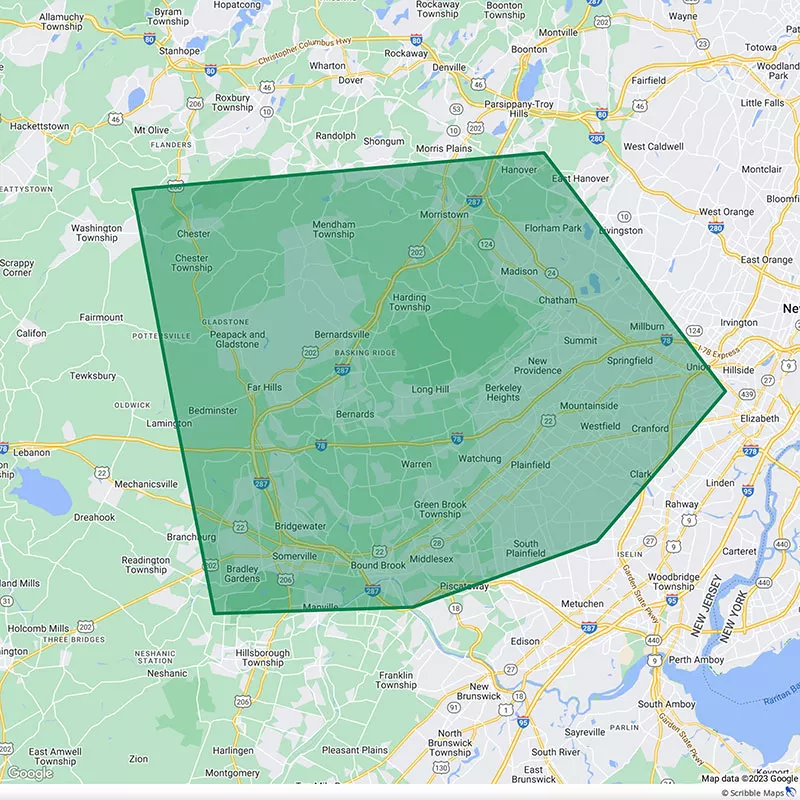 Lawn Fertilization in Millington
At Royal Turf, we understand that sometimes water and sunlight just aren't enough to maintain a healthy, vibrant lawn. That's why we offer professional lawn fertilization services in Millington, New Jersey. Our environmentally friendly lawn care program includes the following features:
Lawn inspection: Our experienced lawn care technicians will assess the condition of your lawn, identifying any issues such as brown spots or thinning grass.
Lawn disease treatment and monitoring: We'll keep a close eye on your lawn, detecting and treating any signs of disease to ensure a healthy lawn for your family and pets.
Pre & post-emergent treatments: Our specialized treatments will prevent weeds from taking over your lawn, giving your grass the space and nutrients it needs to thrive.
Four lawn fertilization applications: We'll provide your lawn with the perfect blend of nutrients at the right time, promoting lush, green growth.
Weed control: Say goodbye to pesky weeds! Our lawn care program includes effective weed control measures to keep your lawn weed-free and looking its best.
Lawn insect control: Protect your lawn from damaging insects with our comprehensive insect control solutions, ensuring a vibrant and healthy lawn.
With our comprehensive lawn care program, you can trust that your lawn will be in good hands. Let us take care of your lawn so you can spend more time enjoying it with your family and pets. Contact Royal Turf today to schedule your first appointment and experience the difference in our professional lawn care services in Millington.
Lawn Aeration in Millington
Are you tired of staring at a lackluster lawn? We have the solution you've been searching for. Our lawn aeration and seeding service in Millington is guaranteed to promote healthier turf, remove excess thatch, and provide quick and long-lasting results. With our expert team, you can expect the best in liquid or core aeration techniques that will create deeper nutrient release and greater rooting.
Say goodbye to cracked soil and thinning grass blades, and hello to a lush, vibrant lawn that will turn heads. But that's not all. Our lawn aeration service goes beyond the surface. We understand that healthy soil, air, and water are key to a thriving lawn. So when you choose us, you're choosing a comprehensive solution that tackles the root of the problem. Don't miss out on the opportunity to transform your lawn. Call us today for a free evaluation and let us show you the incredible results our lawn aeration and seeding service can achieve. It's time to take your lawn from dull and brown to vibrant and green!