Looking for Lawn Care in Berkeley Heights?
Family Owned and Operated
Lawn Care in Berkeley Heights
Royal Turf is a locally-owned and operated lawn care company servicing Berkeley Heights, NJ. With over 41 of experience, we are dedicated to providing you with the highest quality lawn care tailored to our community's unique climate. Our family-friendly treatments and superb customer service ensure that you will have a beautiful lawn to enjoy all season long. Here are the individual lawn care services we offer:
Lawn Care: Our expert team will take care of all your lawn maintenance needs, including mowing, edging, and trimming, to keep your lawn looking neat and well-groomed.
Lawn Fertilization: We use top-quality fertilizers to nourish your lawn and promote healthy growth, giving you a lush and vibrant green lawn.
Weed Control: Say goodbye to pesky weeds! Our weed control treatments target and eliminate weeds, ensuring that they won't compete with your grass for nutrients and sunlight.
Aeration and Seeding: Our aeration and seeding services help to improve soil health and promote new grass growth, resulting in a thicker and healthier lawn.
Lawn Disease Control: Our experienced professionals will diagnose and treat any lawn diseases that may be affecting the health and appearance of your lawn, ensuring its long-lasting beauty.
Contact us today to get started on achieving the lawn of your dreams. Fill out the form and we'll email you a quote right away, typically within 24 hours. Let us take care of your lawn, so you can spend more time enjoying it with your family.
Image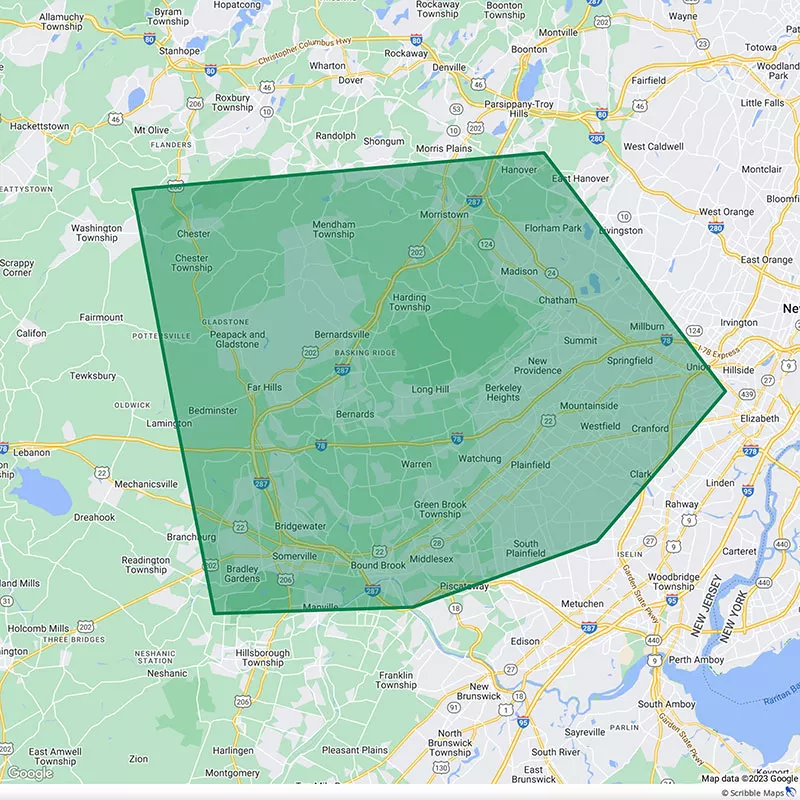 Lawn Aeration and Seeding in Berkeley Heights
Want a vibrant and green lawn that stands out from the rest? Look no further than our top-notch lawn aeration and seeding services in Berkeley Heights. With our expertise, you can enjoy a range of benefits that will leave your lawn looking better than ever. Benefits include:
Promotes Healthier Turf: Our lawn aeration and seeding process promotes healthier turf by providing essential nutrients to the soil. This leads to stronger root systems, enhanced water absorption, and better fertilizer uptake.
Removes Excess Thatch: Say goodbye to thatch buildup with our dethatching service. By removing this layer of dead grass, your lawn can breathe easier and receive the necessary air, water, and nutrients for optimal growth.
Liquid or Core Aeration Options: We offer both liquid and core aeration methods to suit your lawn's specific needs. Our experienced team will determine the best approach to ensure deep nutrient release and maximum benefits.
Quick Results and Long-Lasting Treatments: With our lawn aeration service, you'll see quick results that last. Enjoy thicker and even grass growth, improved drought and disease resistance, and a lawn that stands the test of time.
Greater Rooting and Lawn Seeding: Our expert overseeding techniques help fill in thin or worn areas, giving your lawn a lush, full appearance. This promotes greater rooting and a more vibrant, green lawn.
Don't wait any longer to transform your lawn. Take advantage of our professional lawn aeration and seeding services in Berkeley Heights and see the difference for yourself. Contact us today for a free evaluation and let us bring out the true potential of your lawn.