Give Your Stirling Lawn The Royal Treatment
Family Owned and Operated
Lawn Care in Stirling
For over 41, we've been providing exceptional lawn care services in Stirling, NJ. As a locally-owned and operated business, we understand the unique challenges that our community's climate presents for lawns. Trust our expertise and experience to give your lawn the care it deserves.
Our lawn care services include:
Lawn Fertilization: Nourish your lawn and promote healthy growth with our expert fertilization treatments.
Weed Control: Say goodbye to pesky weeds that ruin the beauty of your lawn. We'll keep your lawn weed-free all season long.
Aeration and Seeding: Improve soil health and promote new grass growth with our aeration and seeding services.
Lawn Disease Control: Protect your lawn from diseases that can damage its appearance and health. Our treatments will keep your lawn vibrant and disease-free.
With our family-friendly treatments and superb customer service, we treat you like our neighbor because you are. Contact us to get started and enjoy a beautiful lawn that you and your family can enjoy together.
Image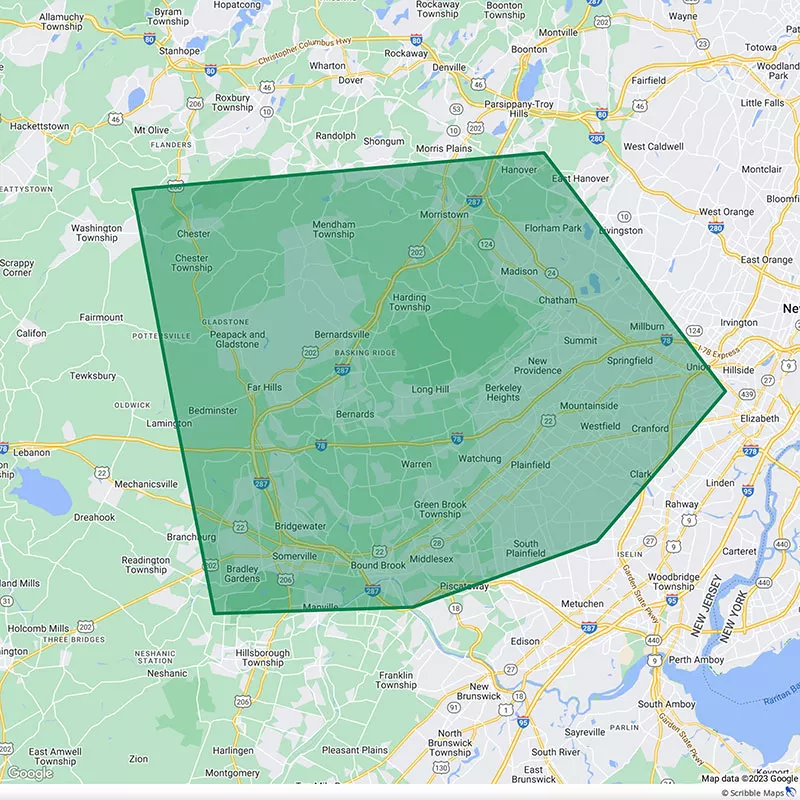 Lawn Aeration & Overseeding in Stirling
Transform your lawn into a lush, green oasis with our professional lawn aeration and seeding service in Stirling. Say goodbye to dull, brown grass and hello to a vibrant, healthy lawn. Here are the key features:
Promotes healthier turf: Our aeration and seeding process improves the overall health of your lawn, leading to stronger, greener grass.
Removing excess thatch: We eliminate the layer of thatch that can prevent water, air, and nutrients from reaching the soil, allowing your grass to thrive.
Liquid or core aeration: Our expert team uses either liquid or core aeration methods, depending on your lawn's specific needs, ensuring maximum effectiveness.
Quick results: You'll start to see the benefits of our lawn aeration service in Stirling almost immediately, with faster grass growth and a more vibrant lawn.
Long-lasting treatments: Our aeration and seeding treatments have long-lasting effects, providing ongoing benefits to your lawn and ensuring its continued health and beauty.
By investing in our professional lawn aeration and seeding service, you'll enjoy a range of advantages, including greater rooting, deeper nutrient release, and improved soil structure. Don't settle for lackluster grass – give your lawn the care it deserves and watch it thrive. Contact us today to schedule a free evaluation and discover how our expert team can transform your lawn.