Image

Reliable, Worry-Free Mosquito & Tick Control
Mosquito and Tick Control in New Jersey
Mosquitos and ticks can make being outdoors unbearable. Don't share your back yard with these pesky pests. Take back your yard with Royal turfs Bye Bug mosquito and tick control program. Our monthly services will have you back in the great outdoors enjoying it with your family all summer.
Mosquito Control
Royal Turfs Monthly plan is designed to not only kill the bugs you see but also help prevent future infestations. We treat the areas Mosquitos live, breed and feed with products designed for all the pests' stages of life, so you can enjoy your back yard in comfort. Whether your fed up with the constant nuisance or you are concerned about the diseases that these insects carry, call Royal Turf Today for effective season long control.
How to Prevent Mosquitoes in Your Yard
Nothing is more effective at eliminating mosquitoes than our services, but there are some steps you can take to achieve even better results. Mosquitoes need water to begin their life cycle, in fact most of their life is spent in water, so removing sources of standing water limits their breeding areas. Ways to do this include:
Mowing grass regularly to keep it short.

Avoid overwatering your lawn & landscape or watering too often

Keeping gutters clear of leaves and other debris.

Repairing leaky spigots on the exterior of your home.

Storing wheelbarrows and buckets upside down and out of the rain.

Sealing trash cans or recycling bins with a lid.

Changing the water in bird baths at least twice a week.
Tick Control
We all know the dangers that ticks can pose with new blood borne diseases being discovered and the ability for these tiny insects to transmit them, preventative treatments are the best way to protect yourself and your family. Tick control is included with our mosquito program. Royal turf also offers a flea and tick treatment option as well if you are not concerned with mosquito control
Our Process
We use proven effective products that deliver optimal results. Our technicians visit the property monthly throughout the spring and summer to ensure you and your family are protected. And as always, we stand behind our work 100%, if there is ever an issue or concern we will re-visit the property at no charge to guarantee your satisfaction.
We Aren't Happy Until You're Happy
To ensure you see the results you want, our mosquito and tick control comes with a satisfaction guarantee. If pest populations aren't reduced, all you have to do is let us know and we'll come back to re-treat for free! That's just one way we go above and beyond for all our customers—when you work with Royal Turf, we treat you like family.
Image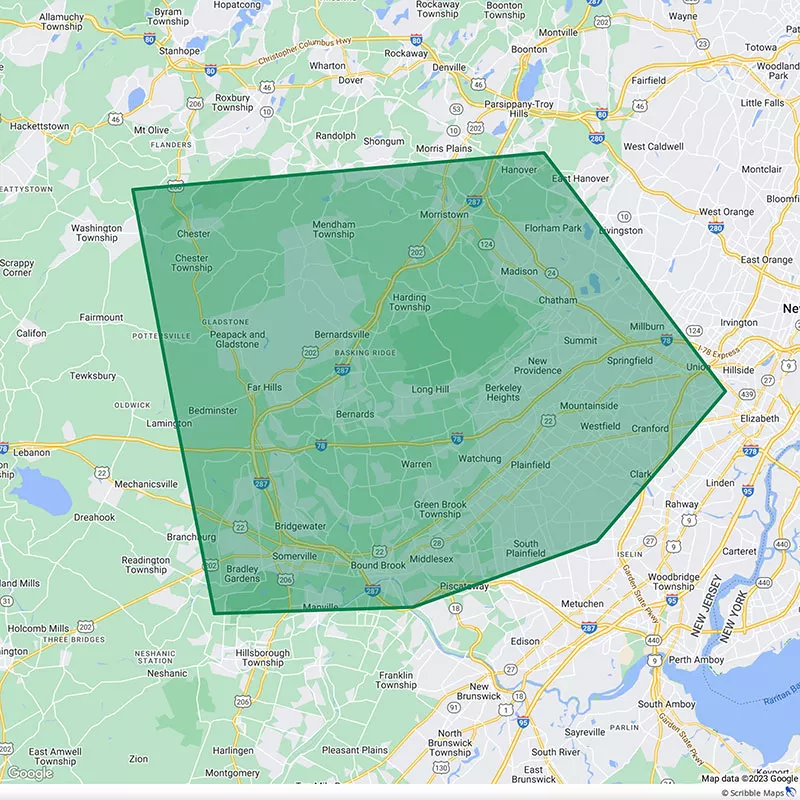 Areas We Service in New Jersey
We've worked hard to expand our service area while ensuring all of our customers get the same great service and response times that we're known for! We're proud of offer lawn care across New Jersey, including: