Looking For Locally-Owned Lawn Care in Cranford?
Custom Lawn Program in Cranford
If you have grass that's thin, yellow, or just not growing, trust our custom lawn programs to turn your yard around. As time goes on, soil naturally loses its nutrients. This means your grass doesn't have anything to feed on, which causes its lackluster appearance. Luckily, this damage can be easily fixed with our custom lawn program. We use the perfect blend of lawn care services to ensure your lawn is getting the proper treatments, nutrients, and care it needs to succeed. You'll see results, we guarantee it!
When you choose our custom lawn program the services may include:
8 visits throughout the year to feed your lawn.

Use of slow-release fertilizers in the summer to prevent damage from heat stress.

Apply winter-specific fertilizer to help your grass survive the cold.

Weed Control treatments to minimize weed growth through the growing season.

Soil pH testing to ensure your lawn is chemically balanced for optimal growth.
A Better Lawn, Guaranteed
We know that our services work, but we want you to feel just as certain! That's why our lawn care in Cranford comes with free re-treatments. If you're ever unhappy after our visit or your lawn isn't looking quite right, let us know and we'll come back at no additional charge! That's just one way we go above and beyond for all our customers.
Image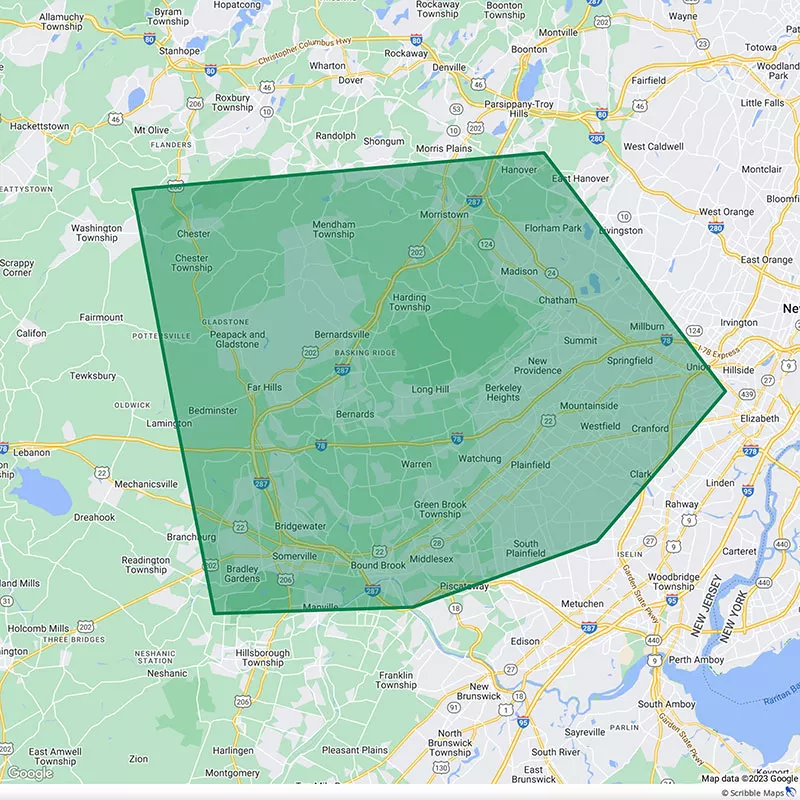 Mosquito & Tick Control in Cranford
Sharing your lawn with unwanted bugs is stressful, especially if they're dangerous. Mosquitoes and ticks put you at risk for illnesses like malaria, dengue, and Lyme disease. While bug sprays can protect you from itchy mosquito bites, most don't do anything to repel ticks. For a solution that really works, trust our mosquito and tick control in Cranford. In one treatment, you'll be protected from two of the biggest outdoor foes!
Our treatment includes:
Honest communication so you know what's going on in your yard.

Personalized treatment based on your property's specific needs.

Top-of-the-line products that are proven to be effective.

Recurring treatments throughout the year for relief all season long.

Free re-treatments as needed, so you can feel comfortable spending time outside.
Aeration & Overseeding in Cranford
Compacted soil is one of the biggest challenges that your grass is up against. Over time, soil is packed down by things like foot traffic, riding lawn mowers, and even heavy rain. This makes it impossible for rain and fertilizer to soak into the dirt, which means your grass doesn't get the resources it needs and will eventually die. To save your turf, trust our aeration and overseeding in Cranford. We'll break up compacted soil and fill in bare patches with grass seed to make your lawn stronger than ever.
Benefits of aeration and overseeding include:
Better roots: Grass roots do better in loose soil, so aerating makes it easy for the root system to grow deeper and stronger.

Less water runoff: Breaking up soil makes it easier for water to be absorbed, reducing water runoff and puddles.

Disease resistance: Healthy grass can naturally fight off diseases, as well as pests and weeds.

Thicker grass: With a little extra watering, aerated soil gives grass seed the perfect conditions to sprout.