Image

Ornamental Shrub Care
New Jersey is named the Garden State for a reason. We have some of the most beautiful landscapes in the country, made up by some of the most complex and exotic plant species from all over the world. Caring for this variety of plants can be as complex as navigating the parkway on a sunny Friday afternoon. Royal Turf has over 40 years of experience not only taking care of the wide array of plants found in the Garden State, but also the pests that attack them. We know that leaf minors will destroy your boxwoods, or that black stuff forming on your Holly is caused by an insect. We know what all those little holes on your Laurels are caused by. We know that the harsh Northeast winters can wreak havoc on some of those tropical trees planted in your landscape. Better yet, we know how to treat all of these problems with the most advanced products and the highest level of expertise.
Proper Diagnosis is the First Step
Our experience helps us to be able to identify a problem at its earliest stages, whether your plants are feeling the effects of an insect invasion, or fighting a fungus. Sometimes it is too much water or not enough of the right nutrients that can turn a beautiful garden into something less desirable. Identifying and treating these problems correctly and early helps your plants and bushes bounce back faster, keeping your landscape healthy and beautiful.
Insect & Bug Control
We proactively treat ornamental trees and shrubs to prevent some insect damage and control the ones that are currently causing damage to your plants. Identifying the culprit of such problems allows us to properly treat the bug control problems the first time. Our bug exterminator won't guess or experiment, just deliver proper solutions to the problem for comprehensive pest control.
Root Zone Feeding Injections
We also offer root zone fertilizer injections for your struggling landscape plants or any special ornamental you wish to see flourish. This process injects liquid nutrients right to the root base of the tree for optimal performance.
Mulch Bed Weed Control
Your mulch beds help to beautify your property. They do not complement your property when infested with weeds. Royal Turf uses a combination of preventative treatments and post emergent sprays to keep your mulch beds tidy all year. Not intended as a mulch alternative.
Image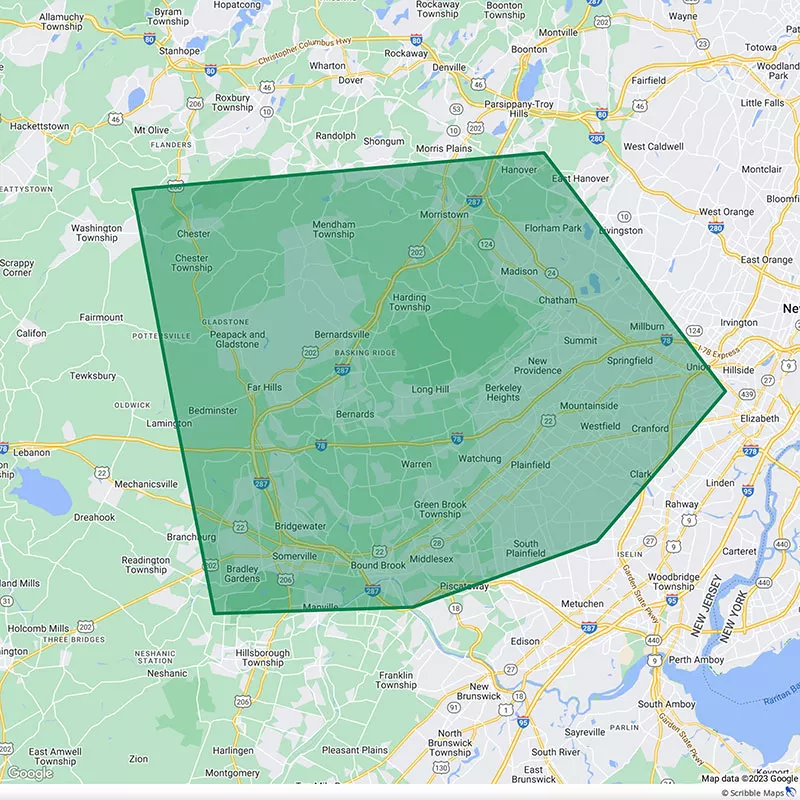 Areas We Service in New Jersey
We've worked hard to expand our service area while ensuring all of our customers get the same great service and response times that we're known for! We're proud of offer lawn care across New Jersey, including: