Image
Aeration and Overseeding in New Jersey
Aeration & Overseeding in New Jersey
Aeration is a crucial step in maintain a well-manicured lawn. In our area we tend to have heavy clay soils with little organic matter. The make up of our soil along with foot traffic, heavy rains and improper maintenance practices can cause a hard compacted soil. This leads to many problems for the turf.
The core aeration process Royal Turf performs relieves this compaction by pulling millions of plugs up from the soil (not driving spikes down into the soil compacting it more). The coring process opens up the soil allowing for deeper and more abundant root development in the turf, more oxygen and water penetration into the soil and lastly prepares an excellent seeding bed.
Seeding the lawn is the final step in this process. Royal Turf uses only the highest quality grass seeds that best suit the exact conditions of your property. Our highly trained technicians can identify what turf you currently have on site and what turf you need to establish the best lawn for your site.
Benefits of Aeration and Overseeding
Combining aeration and overseeding is an easy way to transform your lawn, taking it from dull and brown to vibrant and green. Other benefits of these services include:
Enhanced water absorption.

Better fertilizer uptake.

Less water runoff and puddling.

Stronger root systems.

Drought and disease resistance.

Thick, even grass growth.

Helps fill in thin or worn areas
Signs You Need Aeration
There are a lot of signs that your lawn needs to be aerated, but you might not see all of them at the same time. This can make diagnosing the problem a little tricky, but we're here to help with free inspections. Just give us a call and we'll schedule a free evaluation.
Signs your lawn needs aeration include:
Cracking or heaving soil.

Thinning, wilting grass blades.

Puddles every time it rains.

Spongy turf that dries out quickly.

A visible layer of thatch on top of the soil.

Constant disease and fungus pressure
Trust the Local Lawn Care Experts
It's not always easy to maintain a healthy lawn in New Jersey. Hot, dry summers and cold, snowy winters can make it tough for your lawn to bounce back. If you want to see results, you need Royal Turf. As a local family-owned business, we know how to keep your property happy while giving you the care and respect you deserve.
See Guaranteed Results with Royal Turf
We've worked hard to develop our services, so we know they work. We want all of our customers to be just as confident, which is why we offer free re-treatments. If your lawn doesn't respond positively to our treatment plan, let us know and we'll return to make things right at no additional charge.
Image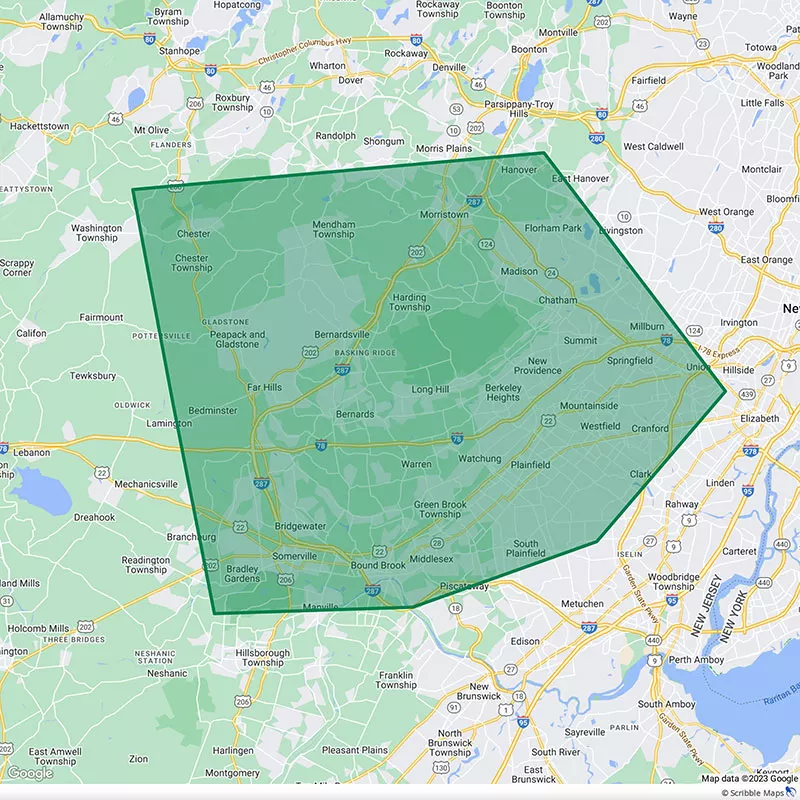 Areas We Service in New Jersey
We've worked hard to expand our service area while ensuring all of our customers get the same great service and response times that we're known for! We're proud of offer lawn care across New Jersey, including: